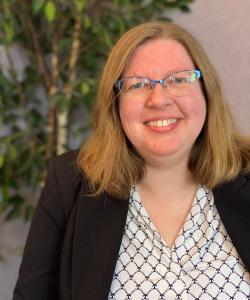 Jennifer graduated from Husson College in 2003, where she earned her bachelor's degree in Accounting and MSB in Business.  Jennifer earned her certification from the Maine Board of Accountancy in 2003. 
Jennifer has worked in public accounting for over 20 years and has worked primarily on commercial, municipal, and quasi-municipal audits.  Over the past few years, she has participated in training related to compliance audits for Federal and State programs, including audits of internal controls, fraud, and governmental accounting and auditing.
Jennifer is currently a member of the Governmental Financial Officers Association (GFOA), the American Institute of Certified Public Accounts (AICPA), and the Maine State Society of Certified Public Accountants (MESCPA).